Tweet
Choosing the Right Herb

Over two thousand types of herbs are frequently used by Chinese herbalists for medicinal purposes. Because there is nothing in the herbs themselves to tell herbalists which afflictions can be treated by a particular botanic, there are over 500 thousand herbs currently used in varying combinations and strengths to treat different medical conditions.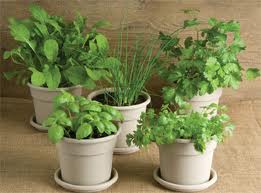 Strength of herbal concoctions used for medicinal purposes. For some, the tiniest amount used alone could be a potential poison; others require somewhat large amounts in order to be effective. There is not indication within the plant itself in most cases, about how the plant could be used medicinally.
Most people use alternative medicine and herb in one way or another.  This is because experimentation is the way in which the benefits were originally learned. Families and societies have passed down the learned benefits from previous history, and younger generations have furthered the knowledge. Home remedies created from herbs and other botanicals come in various strengths, from the very gentle to the extremely potent. However, because of the lack of definitive research in a closed environment, the scientific community has generated doubt regarding the claims of the benefits of herbal medicines. Those who believe in the positive effects of integrating herb into medicinal treatments believe that the medical practitioners who frown on the use of the herbal remedies are losing out.  Interestingly, they write prescriptions daily for medications that would not exist if it hadn't been for herbal medication use in the past. Perhaps the upside to these doubts is that there is rising popularity for herbal remedies among the educated public.
As they began as folk remedies, these concoctions see their recipes passed throughout family and social lineages.  It is just now in modern times that the use of herbs in the treatment and prevention of many medical afflictions.
As mentioned above, many herbs and combinations thereof are in use today.  Some are used generically, while others target specific organs and body systems.  The following is a brief list of those that target specific areas within the body.
Arteries - Kelp, Wheat Germ Oil , Hawthorne Berries, Garlic and  Bioflavonoid varieties of herbs including Lime Blossom and Ginkgo, along with Buckwheat all aid in the process of strengthening blood vessels.
Bladder – Wild Carrot Seed , Juniper Berries, Bochu, Gravel Root
Blood Pressure – Mistletoe and Apple Bark
Bones – Horsetail Grass and comfrey
Brain - Lily of the Valley, Gotu Kola and Ginseng
Circulation System – Cayenne (most effective), Bayberry Bark, Ginger and Prickly Ash
Digestion System – Hops, Papaya, Grape Root, Mustard Seed, Gentian, Centuary, Agrimony, Wormwood
Ears/Hearing – Golden Seal and Eyebright
Endocrine Glands – Pumpkin Seed, Ginseng, Yarrow, Sarsaparilla, Licorice, Kelp, False Unicorn Root and True Unicorn Root
Fertility – Sarsaparilla, Licorice, False Unicorn Root and Damiana
Gall Bladder – Olive Oil, Comfrey and Bayberry Bark
Hair – Rosemary, Henna and Sage
Heart – Wheat Germ, Tansy and Hawthorne Berry

Kidneys – Uva Ursi, Dandelion Root, Sandalwood, White Poplar Bark, and  Parsley
Large Intestine – Cascara Sagrada Bar and  Squaw Vine
Liver – Oregon Grape Root, Mandrake, Dandelion and Maple Bark
Lungs – Comfrey, Mullein, Oat Straw, Lobelia and Pleurisy Root, Garlic and Lungwort
Mouth – Cayenne (diluted), Bayberry Bark and Oak Bark
Nervous System – Skullcap, Linden Flowers, Valerian, Hops, Lobelia, Ladies Slipper Root and Passion Flower

Nose – Bayberry Bark, Golden Seal (Combination Suggestion: one third Bayberry and two thirds Golden Seal)

Pancreas – Cedar Berries, Dandelion, Yarrow and Periwinkle
Prostate – Pumpkin Seeds, Uva Ursi, Echinacea, Saw Palmetto Berries and Gravel Root
Respiratory – Cayenne, Oat Straw, Lobelia, Hyssop, Garlic, Mullein, Coltsfoot and Elecampane.
Skin – Chickweed and Walnut Shell tincture
Small Intestine – Rhubarb Root or Slippery Elm
Spleen – Maple Leaves and Bark, Hyssop Tea together with Steamed Figs, Angelica and Bayberry Bark
Stomach – Angelica, Raspberry Leaf, Oregon Grape Root, Dandelion Root, Centaury, Calamus, Agrimony and Wormwood

Throat – Hyssop, Blood Root, Mullein, Sage, Golden Seal, Poppy Seeds, Slippery Elm, Eucalyptus, Bay, Yerba Santa and Elecampane
Urinary – Dandelion root, Corn Silk, Wild Carrot Seed, Juniper Berries, Uva Ursi and Parsley Root
Uterus and Vagina – Uva Ursi, Squaw Vine, Myrrh, Dong Kwai, Golden Seal Root, Oak Bark, Trillium, White Pond Lily, Beth Root, Angelica, Comfrey, Yarrow, Alfalfa and Saw Palmetto Berries.
Leave your comments