Tweet
Get Clean The Herbal Way
Summary-Herbs are healthy and all natural, and they have many uses. But did you know they can clean your system out of toxins?
Do you have embarrassing bathroom problems? Are you not going regularly? Do you have issues and stomach pain on a frequent basis? If you've answered yes to any of these questions, then maybe you need a colon cleansing. And I am not talking about laxatives(which can contain harsh stimulants) or enemas, I am talking about cleansing out your internal system with natural herbs and stimulants that promote healthy active bowel habits.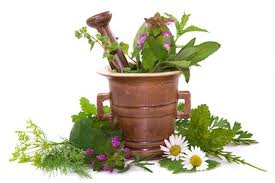 You know you don't eat healthy and you are constantly stressed out about your busy life, all of these can wreck havoc on your delicately balance internal bowel system. And this can leave you with irritable bowel syndrome(IBS), stomach pain, bloating and just plain irritability. And you are sick of using laxatives that either don't work right or only make you feel sicker. Why not try colon cleansing?
Blessed Herbs Colon Cleansing system is all natural and safe. Its also easy to use and make part of your daily routine. With its natural herbs it gently stimulates your digestive track, cleanses your built up waste that was accumulated over in time in your intestine, and restores your entire digestive system including but not limited to your stomach, gall bladder, liver and more. Your not just regulating your intestines, you are also cleaning your entire digest track.
Using the Blessed Herbs Colon Cleansing system helps gently stimulate your bowels to work two to three times a day. It also relieve side affect symptoms such as bloating and stomach cramps. Using the system not only relieves these symptoms, but they also make you feel more energized because of it. You also might lose a little weight that was cause by the bloat.
It rejuvenates your internal system,  and absorbs toxic chemicals that your body accumulated with either your choice of Peppermint or Ginger. Even though both help relieve your embarrassing issues, its nice to choose a custom toxic absorber. Its also nice to know that both Peppermint and Ginger can relieve a multitude of problems. The natural properties of Ginger promotes cardiovascular health  and your immune system. And Peppermint soothes stomachaches and internal burning sensations that some people have with stomachaches.
So how does the digestive stimulant work? The all-natural vegetarian capsules are made with Cape Aloe leaf, Aloe Vera leaf, Cascara Sagrada bark(which works as a natural laxative), Dandelion root, Fennel seed, and Barberry root among others. And many of the herbs are Certified Organically Grown for maximum good health.  And once you completed the Colon Cleansing system, you can move onto the Internal Cleansing system for good health at its premium!
The Blessed Herbs Internal Cleansing system provided you everything you need to detoxify all your body's organs, rebalance and remove useless para-organisms that live in your digestive tract, and provide you with antioxidants(which reduce your risk for cancer) and  probiotics. All in all, this kit provides optimal health for not only your digestive tract, but also your entire body  including your brain, lungs and lymphatic system. Not only will you feel better, you will look better!
Leave your comments