Tweet
Herbs Information - Natural Herbs for Good Health
Herbs act in almost magical and astonishing ways: spasms may relax, pains vainsh, constipation overcome, nervousness recede, headaches disappear, colds be banished, allergies counteracted, fevers controlled, blood flow arrested... the magic is endless.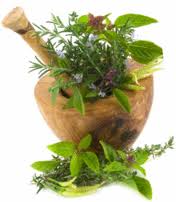 Since early Neanderthal man, plants and herbs have been used for healing purposes and maintaining good health. Even has medical science has progressed, methods and ideas based on herbal healing have sustained and grown in different countries, across different cultures, often being used in exactly the same way. For instance, bitter chamomile is used as digestive aid throughout the world.
Traditional herbal remedies have led scientists to the development of numerous 'modern' drugs; from aspirin, tranquilizers and to heart saving digitalis, establishing beyond doubt the efficiency of 'herbal medicine'. We also recommend learning about ayurveda and ayurvedic medicine including many ayurvedic remedies and herbs.
Using Herbs Safely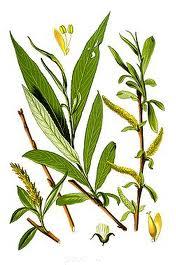 Never exceed the manufacturer's recommended dose.
Stop taking your herbal medicine if you suffer side-effects.
Always seek professional advice if your symptoms persist.
Do not take herbal medicines in pregnancy or when breast feeding, unless their safety has been established.
If you are taking conventional medicine, or have any long-term medical condition, check with your doctor before taking a herbal medicine or supplement.
Recommended Herbs To Try
Acai Berry - Acai is thought of as nature's perfect energy fruit. It is packed full of amino acids, antioxidants and essential omega fatty acids. The good fats! Also contains lots of iron, fiber, and many other vitamins and minerals.

Green Tea - The benefits of green tea in a human body are so remarkable that it is believed that the key to a longer and healthier life may just be brewing in your cup!

White Tea With Acai - White tea is the least processed tea and has the highest antioxidant levels. It may be the supreme drink of health.
Your guide to herbs: A very useful chart on herbs
HERBS

Bilberry

Diabetic Retinopathy, Allergies, Cataracts, Varicose Veins

80 - 160mg two to three times daily. Standardized to contain 240mg anthocyanidins

None

Borage Oil

Arthritis, Atherosclerosis, High Cholesterol, PMS

1000mg up to four times daily. Standardized to contain 240mg gamma linolenic acid

None

Boswellia

Arthritis, Atherosclerosis, High Cholesterol, PMS

400mg three times daily

None

Bromelain

Inflammation, Sports Injuries, Respiratory Infections, Dysmenorrhea

250-750mg three times daily on an empty stomach

GI upset at larger doses

Cranberry Extract

Urinary Infection, Kidney Stone Prevention

1 capsule twice daily Standardized to contain 11-12% quinic acid

None

Dong Quai

Menopause, Menstrual Cramps, PMS

500-1000mg three times daily. Photosensitivity at higher doses

None

Enchincea

Common Cold, Viral Infection, Impaired Immune Function

250mg two to four times daily Standardized to contain 3.5-4% total echinacosides

None

Evening Primrose Oil

(See Borage Oil)

Borage Oil has five times the GLA of Evening Primrose Oil

Feverfew

Migraine Headaches, Arthritis

50mg twice daily Standardized to contain 0.2% parthenolides

None

Garlic

Infections, High Cholesterol, High Blood Pressure, Diabetes

300-600mg up to three times daily

May cause GI irritation

Ginger

Morning or Motion Sickness, Vertigo, Arthritis, Nausea

250-500mg up to three times daily Standardized to contain 0.8% essential oils

Can cause GI irritation at high levels

Ginkgo Biloba

Cerebrovascular Insufficiency, Memory Loss, Dementia, Vascular Disorders

60mg twice daily Standardized to contain 24% ginkgoflavonglycosides

Rare incidence of GI upset and headache

Ginseng, Panax

Illness Recovery, Enhancement of Sexual Function, Mental & Physical Performance, Fatigue

100mg one to three times daily Standardized to contain 7% ginsenosides

At higher doses possible anxiety, irritability, breast pain, menstrual changes, hypertension, insomnia

Ginseng, Siberian

Stress, Fatigue, Atherosclerosis, Enhancement of Mental & Physical Performance

100-200mg up to three time daily Standardized to contain 0.5% eleutheroside

At higher doses possible insomnia, irritability, melancholy, anxiety

Goldenseal

Infections, Especially GI Parasitic & Mucous Membrane

200mg up to three times daily. Standardized to contain 0.5% total Alkoloids calculated as hydrostine

Higher doses may interfere with B vitamin metabolism-Not recommended during pregnancy

Gotu Kola

Cellulite, Wound Healing, Varicose Veins, Scleroderma

60-120mg daily. Standardized to contain 60% asiatic and madecassic acids & 40% asiaticosides

None

Grapeseed Extract

Diabetic Retinopathy, Macular Degeneration, Bruising, Peripheral Vascular Disease, Vascular Fragility

50-100mg three times daily. Standardized to contain a procyanidolic value of 95

None

Gugulipid

Atherosclerosis, Elevated Cholesterol & Triglycerides

25mg three times daily

None

Hawthorn

Atherosclerosis, High Blood Pressure, Congestive Heart Failure, Angina

120-240mg three times daily. Standardized to contain 1.8% vitexin - 4'-rhamnoside or 10% procyanidins

None

Licorice

Allergies, PMS, Menopause, Peptic Ulcer

380-760mg 20 minutes before meals. Delycyrrhizinated licorice (DLG) is preferred

Can cause sodium retention, high blood pressure

Milk Thistle

Liver Disorders, Hepatitis Cirrhosis, Psoriasis

100-200mg up to three times daily Standardized to contain 80% silymarin calculated as silibin

None

Saw Palmetto

Benign Prostate Enlargement, Decreased Function of Testes

160mg twice daily. Standardized to contain 85% to 95% fatty acids and sterols

None

St. John's Wort

Depression, Anxiety, Insomnia

150-300mg three times daily. Standardized to contain 0.14% hypericin

At high levels can cause photosensitivity

Valerian

Insomnia, Anxiety, Intestinal Spasm, High Blood Pressure

150-300mg one hour before sleep time. Standardized to contain 0.8% valerenic acids

None
Leave your comments