HGH
Tweet
Natural HGH
What many athletes and coaches have failed to understand, however, is that athletes can employ specific training regimens and dietary strategies to optimise their natural secretion of human growth hormone (hGH), so inducing those very adaptations to training that others are cheating to achieve.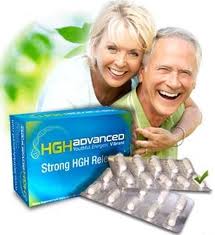 Human growth hormone is produced in the anterior portion of the pituitary gland, a pea-sized organ suspended just below the brain, which produces no fewer than nine different hormones. Between them these hormones regulate a number of essential physiological functions, including water and energy balance, reproductive activity and the workings of many other glands in the body.

As its name suggests, growth hormone has largely been associated with the function of growth. For centuries scientists believed that puberty was a cut-off point, with human growth hormone (hGH) playing no part in growth or any other function after that. Recent evidence suggests, however, that human growth hormone (hGH) is involved in many physiological processes throughout life, including the turnover of muscle, bone and collagen, the regulation of fat metabolism and the maintenance of a healthier body composition in later life.

A relatively recent discovery is the existence of growth hormone deficiency in adults (GHDA), which has shed further light on the function of this busy little hormone. People with GHDA have a relatively low muscle mass and high body fat, creating a tendency to obesity, an increased risk of heart disease and a greatly reduced exercise capacity. Treatment of this condition usually requires regular injections of growth hormone.

In general, human growth hormone (hGH) secretion follows a circadian rhythm and is secreted in 6-12 discrete pulses per day, with the largest pulse secreted about an hour after the onset of night-time sleep (around midnight for most people). The release and inhibition of human growth hormone (hGH) are governed by two hypothalamic hormones: growth hormone releasing hormone (GHRH)) and somatostatin. Growth hormone secretion can be triggered by a number of natural stimuli, the most powerful of which are sleep and exercise.

The fact that exercise acts as a major stimulus for the natural secretion of human growth hormone (hGH) is well known, but there is still little evidence to suggest how this might happen. Various researchers have suggested that it could be triggered by exercise-induced increases in adrenaline, nitric oxide, blood lactate, acidity or nerve activity, either individually or together.

Today there is little doubt that optimising secretion of natural human growth hormone (hGH) is beneficial to sportsmen and women, with none of the many risks associated with hormone abuse, including joint pain, arthritis, abnormal heart growth, muscle weakness, increased blood fats, impaired glucose regulation, diabetes, impotence and, of course, the consequences of breaking the law!
Leave your comments