Fruits & Vegetables
Tweet
Fruits and Vegetables
Nature has provided a variety of food items to us. We should pay proper attention to our food and cultivate proper food habits to prevent ill-health, since prevention is better than cure. Eating plenty of fruits and vegetables can help you ward off a variety of diseases.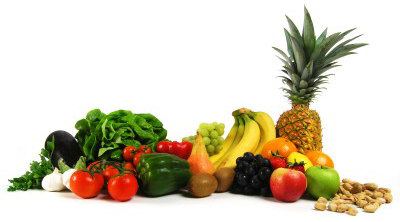 The diet of raw food and juice can help us remain healthy. Juice-diet can cure us of chronic diseases and keep our mind and body healthy. A diet rich in fruits and vegetables can lower the risk of many diseases.
Try to eat more fruits and vegetables. If you need 2,000 calories a day to maintain your weight and health, aim for at least nine servings (4½ cups) a day.
Choose a variety of different fruits and vegetables. Break out your habits and try a wider variety - include dark-green, leafy vegetables; yellow, orange, and red fruits and vegetables; cooked tomatoes; and citrus fruits.
Leave your comments