Tweet
Role of Nutrition in Mood disorders
Symptoms of mood disorders
Sadness
Fatigue
Loss of interest
Restlessness
Sense of Inferiority
Inability to function effectively
How vitamins and minerals affect our moods?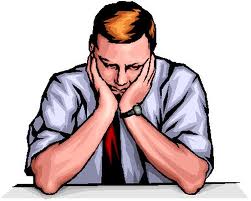 The first scientifically documented discovery to relate mental disorders to diet occurred when it was found that pellagra (characterized by diarrhea, depression, dermatitis and dementia) could be cured with niacin. After that, it was shown that supplementation with the whole B complex produced greater benefits than niacin alone.
Studies have shown that symptoms of mental disorders can be switched off and on by altering vitamin levels in the body. Even normal, happy people can become depressed or emotionally disturbed when made deficient in niacin or folic acid.
Researches have shown that the majority of the mentally and emotionally ill are deficient in one or more of th B-complex vitamins or vitamin C.
So, start taking the right dose of B-vitamins daily to stay mentally fit! And keep those mood disorders away.
Note: B-vitamins cannot be stored in our bodies, so we depend entirely on our daily diet to supply them. They are destroyed by alcohol, refined sugars, nicotine, and caffeine so it is no surprise that many people may be deficient in these.
Also see: Treating depression with herbs and vitamins
Leave your comments