Tweet
Adolescent Eating Disorders: Can Affect Health at Life Later Stage

Adolescent eating disorders are quite common. But this must not be ignored. It mainly affects a person when he grows old. Thus care must be taken from the start itself.
The most important thing or an activity is eating. In life, you need to eat to carry on with your daily activities. All your metabolic functions depend on eating. Thus doctors always advice to eat properly. You must eat nutritious food. The food eaten must be hygienic and good for health.
Eating disorders are found in all age groups however the highest number is registered in adolescents. Many of those who discover that they have an eating disorder later in life realize that it all started in their adolescence.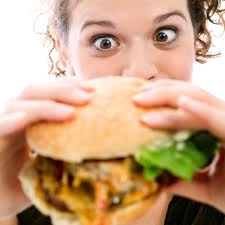 Eating disorders are of two types. One when you eat more and the other when you eat less. There are many causes to eating disorders such as: self-esteem, wanting to fit in a group or team, stress, to desire to stand out in a way or the other and so on. Eating disorders are both, when you over eat or when you starve yourself. Both these things are unhealthy.
Adolescent eating disorders are created sometimes without even realizing you are doing so, for example, your female friends wear two sizes smaller clothes than you do and you want to look and shop like they do, subconsciously you start starving yourself so you can lose weight faster. You want to fit in the group and don't want to be left out. In the similar way when you study or do some stressful work, you crave for high calorie food like chocolates, breads etc. And in this way you put on weight.
As parents, it is important that you watch the eating habits of your children carefully as you will truly never know when they may slip into an eating disorder and you should be able to recognize it before it is too late. You must speak to your children about adolescent eating disorders, make them aware of the risks involved and they will understand when you explain that it can even be their life at stake should they keep up the poor eating habits. You must make it a habit for them to have their meals on regular time and in a proper way.
Sometimes you eat more just to release some amount of stress. It is proved that people who have a lot of tension sometimes tend to eat more. In some cases the reverse may be true. People don't feel like having food and in this way poor eating habits are encouraged. It is very important that you have regular and healthy meals at regular intervals.
Adolescence is a very confusing age through which we all have been and therefore you must be very clear when explaining the risks involved with eating disorders. An adolescent with an eating disorder may very well deny that he/she has or ever will have such a problem and therefore you must always show support and love without loosing your temper. Work with your child in order to make him/her admit the existence of such a problem because only then any action can be taken. You must imply some amount of strictness if your child is a carefree eater.
The person must not feel ashamed to admit about the disorder. Adolescent eating disorders can only be treated the person himself is ready to take support. Adolescent eating disorders are common and it is also common that he/she may not wish to give up this practice yet, therefore, working with your child is very important in order to convince him/her to accept help and support. It is difficult to change a habit that is formed. But you must give it a try. Poor eating habits will affect you to a greater extent when you grow up.
There are sites available which will help you deal and learn how to approach adolescent eating disorders in order to get the best reaction from your child as well as get him/her back into normal healthy eating habits. You must also take your child to a nutritionist or a dietician in case if your child does not take you seriously. You must make them understand the effects of poor eating habits. The effects are harmful and therefore care must be taken from the very inception.
Leave your comments