Tweet
Beriberi High Output Cardiac Failure
Description of Beriberi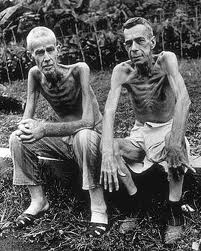 We all know how important our daily intake of vitamins are. Leaving vitamins out of our daily intake can result in a lot of problems for ourselves. We can become ill and even be taken into hospital because of the low intake of vitamins. Beriberi is a nerve system alignment which is caused by a lack of intake regarding the vitamin B1. This disease is very common in countries in the Asian continent because in Asia there is a more staple diet of rice which has no B1 in it and this means that their daily intake of B1 is not anywhere near the recommended daily allowance. Also alcoholics with an impaired liver function can contract this disease also due to poor vitamin B1 intake. There are two different types of this nervous system alignment, one is called wet beriberi and the other is called dry beriberi. Wet beriberi affects the heart and can be fatal is a patient does contract wet beriberi. This type of beriberi can cause heart failure and that is why it can be fatal. Dry beriberi causes the patient to be partially paralyzed due to damage to some of the nerves inside the body.
Vulnerable People
There are a lot of people that are very vulnerable to this disease and they are the people that do need to take better care of themselves by making sure that they get much more vitamin B1 into their diet. The most vulnerable people are alcoholics because drinking excessive amounts of alcohol can mean that your body cannot store the B1 vitamin properly and this will mean that your daily allowance of the B1 vitamin will not be met. Also people in underdeveloped countries and people living in Asian countries are vulnerable to this disease because of their diets. If they are eating high amounts of rice every day then that means that they are getting very little if any amounts of the vitamin B1.
Symptoms of Beriberi
There are many symptoms that can be related to this disease and if the patient is showing most of these signs then they might have contracted beriberi. The symptoms that are related to beriberi are weight loss, weakness and pain in the limbs, emotional disturbance and an irregular heartbeat. All these are common signs that a patient with beriberi will show and in more advanced cases of this disease it can cause heart failure and even death in the patient. Some patients have even had to endure brain damage as a result of not getting this disease properly diagnosed sooner. Not every case of this disease is as fatal as heart failure and death because there are ways that this can be treated to ensure that death does not arise from contracting this infection.
Diagnosis for Beriberi
If you think that you have beriberi then you should go to your doctor immediately. If the doctor can diagnose this illness soon then there is a high chance of survival in the patient. When a patient is being tested for possible beriberi then there will be a physical examination. This physical examination will be to see if there are any signs of congestive heart failure also the doctor will want to check the patient to see if they have any swollen legs plus fluid in the lungs. This is mainly for the early stages of beriberi but if a patient has had this disease for a while then it is highly likely that the diagnosis will involve looking for different things, such as a dropping of the eyelids plus also an inability to move the eye outwards. The doctor will also usually run some tests and these tests will usually be blood tests and also urine tests.
Treatment of Beriberi
There is treatment available for beriberi and the treatment will usually be simple vitamins. But first of all the patient will be given an injection with pills. If the doctor feels it to be necessary then the patient will also be advised to take some other vitamins as well just to help the vitamin B1 into the body. The patient should then make a full recovery after this and the prognosis will obviously be very good so the patient can then return back to normal.
Hope this article will provide you infomaton about beriberi.
Leave your comments