Tweet
Personalized Diet Plan: Diet Your Way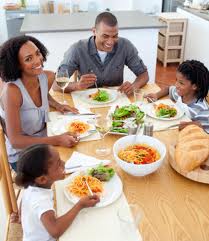 Now you need to choose another diet plan! Well, you already tried that one everyone said was the best, right? Didn't they say it is THE only one? Isn't that true for every diet program you ever tried? Well, they cannot all be THE right one.

If all of these declarations were true, 50% of Americans would not be overweight, obese or morbidly obese. Did you know the morbidly obese category was created especially for Americans? In the world of diet plans Americans have a far better record for trials than for successes. We have gone from fad to fad for decades without much success.

What can you do? We know most of what we read and hear is advertising designed to lure us into their programs. But are they are the only choices? Which is the best: High carbohydrate diets, no fat, low protein, low carbohydrate diets, high protein, high fat or low fat, and every combination imagined? Are these plans the only choices?
You can take many steps on the path to creating a personalized diet plan for yourself. Do it all by yourself. That way you know it will be right for you. Here are some steps to get you started:
Choose Your Tools: Take a paper and pen or pencil. (Yes, this is writing, not typing.) Choose a comfortable place and sit down. Now, reflect on a time in your life when food and you were not adversaries. Remember that diet plan that actually worked for you. Recall the foods you ate. Remember the ones you avoided. Make two lists. One is for the Yes, eat this or NO, do not eat this. Choose your own headings, like YES,Go for it, or Get Outta Here! Or like EAT ME or GET LOST. Make the headings YOURS.
Move your Body: Spend some time making a list of all activities you do that involve moving around. Put at least 10 items on your list. Include only activities you either already enjoy or think you might enjoy. NOW, take a break. Leave your list here and walk away for a few moments. When you return, cross off all but five activities. The remaining ones are your best choices for body movement as part of your plan.
Define your Purpose: What is your goal for six weeks from now? Be practical with your Personalized Diet Plan. Write it on paper. Be sensible. Do not expect to lose twenty pounds in six weeks. Aim for ten instead, or whatever you think is reasonable for you. Keep in mind that achieving your short-range goal is a great reward and will launch you into your next phase.

What is your "Next Phase" weight loss goal with your Personalized Diet Plan? Make your goal with a sense of reality. How much do you believe you can lose? One pound a week is six more pounds in six weeks. It does add up. Write that number down and label it for your Next Phase. Maybe you want to call it Phase Two or Keep on Track, or whatever you want to use to remind you of how far you have come already.
Wake Up: Pay attention. One way to help form new habits is to perform them with a conscious effort. One tool to help you accomplish this increased awareness is to start a journal when you start your Personalized Diet Plan. It should be a simple and undemanding journal. Call it what you like, My Food Diary, My Action Journal or& My Journey Through Hell and Back. Write in it daily Write down how you feel. Did you cheat that day? Write it down. Which foods or circumstances tugged you away from your plan. Write a rant about the telephone company. Write anything you think may help you succeed. The important thing is to actually write in it every day. This simple act helps you develop a more alert state of mind.

You know all those pills shakes operations and supplements are all extras. You do not need them or their expense or their side effects. You probably do not need a support group or a list of rules from someone else. What you need is an honest commitment to value yourself. Stick to your plan, be consistent. Do it Your Way.
Leave your comments