Tweet
AIDS Diet - Nutrition and The Immune System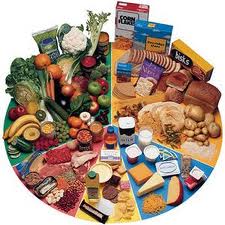 Eating a well balanced diet can have an impact on how the immune system works. The immune system, the body's defense against disease, is normally equipped to fight off infections and microorganisms in the environment. If bacteria or a virus invades the body, specialized cells (lymphocytes) are activated to fight the infection. This important, functional aspect of the immune system is damaged in patients who suffer from acquired immunodeficiency syndrome (AIDS).
AIDS is secondary to infection with the human immunodeficiency virus (HIV), which causes the irreversible destruction of the immune system, and increased susceptibility to viral, bacterial, and fungal infections normally insignificant in the patient with a healthy immune system.
Nutritional intervention is necessary at all stages of the HIV viral infection. During the asymptomatic period, the goal of nutritional counseling is to promote an adequate, balanced diet for weight maintenance and prevention of vitamin and mineral deficiency.
Nutritional Care for the Weakened Immune System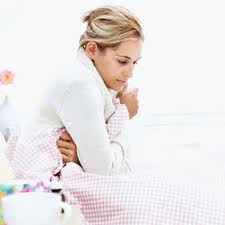 Good nutritional habits are important for anyone with a weakened immune system. Eating both the proper amounts and types of foods will provide the body with energy, protein, and nutrients needed during an illness. Meeting the daily caloric requirements is necessary for maintaining body weight. Caloric needs may be twice the pre-illness requirement. Consuming adequate protein each day is essential for maintaining muscle mass, minimizing infection, and building body tissue. Eating a wide variety of foods, particularly those that are nutrient dense, is one of the best ways to meet these daily nutritional needs.
You may not always be able to eat the diet you are accustomed to consuming. In response to your illness or as a side effect of various medications, you may experience a decrease in appetite, taste changes, nausea, vomiting, or diarrhea.
In addition, thrush or mouth sores may result in uncomfortable or painful chewing and swallowing. During such periods it is important to know how to make eating easier and to ensure improved nutritional intake. It is also a good idea to maintain a weekly log, or record, of your weight to assist in determining the adequacy of your nutritional intake.
If you are HIV positive, with or without symptoms, your goals should be:
To maintain weight
To consume high calorie, high protein, balanced meals
To take a multivitamin with minerals, especially if your diet is poor
To avoid fad diets and vitamin mega-dosing
Tips for offsetting Weight Loss
If intake is limited, avoid calorie free beverages and foods that may fill you up
Consume nutrient dense foods (see below) and beverages, including dietary supplements
Include 2 or 3 snacks in your daily meal plan
Modify your diet as necessary to manage specific complications that may contribute to weight loss
Tips on Increasing your Intake
Add milk, honey, sugar, margarine, or butter to hot cereals, soups, and gravies, use fat in cooking and at the table
Add dry milk powder to mashed potatoes, casseroles, soups, pudding, and milk drinks
Drink whole milk or half and half rather than low fat milk
Spread peanut butter on toast, waffles, bananas, or apples
Use sour cream, mayonnaise, whipped cream, jelly, honey, and syrup
Add a slice of cheese to scrambled eggs, sandwiches, hamburgers, and apple pie
Snack on nuts, cheese, hard boiled eggs, and hard candies
Try Instant Breakfast drinks or commercially prepared supplements
Leave your comments