Tweet
Purine Free Diet for Gout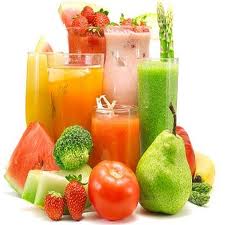 A Specialized Diet for Gout might seem overwhelming at first, but is vital to reducing the frequency of attacks that sufferers from this condition often incur. Thousands of people currently living with gout are able to reduce the frequency these attacks with just a few simple adjustments to their diets. Adhering to a Diet for Gout might take some getting used to, but if you are able to successfully reduce the amount of purines in your diet, you'll find that living with gout is a lot more manageable.
Although gout is mainly caused by an overproduction of uric acid from one's own body, excess levels of uric acid are contributed to by the breakdown of purines that are commonly found in a variety of foods. A combination of doctor prescribed medication and a carefully specialized Diet for Gout will ensure a significant limitation of uric acid production, and will greatly decrease the frequency of painful attacks.
Types of Foods to Avoid
The best way to start designing your own personalized Diet for Gout is to learn which types of foods can be harmful to sufferers of the condition. Generally speaking, foods that are high in purines and proteins should be excluded from a Diet for Gout, and avoided at all costs.
While recent studies have suggested that diets that contribute to cardiovascular disease are also likely to cause gout, doctors still recommend constructing a Diet for Gout that eliminates or greatly reduces proteins and purines.  Sufferers from gout should also limit the amount of seafood they eat, as studies show that seafood is almost always associated with incidents of gout.
Alcohol Advisory
Although alcohol isn't necessarily a food, it is important to note that those who are on a Diet for Gout must limit the amount of alcohol they consume. Alcohol, especially beer, has been shown to both hinder uric acid reduction as well as increase uric acid production in the body.
Determining Protein and Purine Levels in Food
Although we have constructed a few helpful lists for those who would like to construct their own personalized Diet for Gout, there are still many unmentioned foods that should either be included or excluded from a Diet for Gout.
The best way to tell which foods are which is to download a comprehensive nutrition information sheet from a reputable website to use when grocery shopping, or to ask your Doctor to provide a comprehensive list for you. This way, you can be sure to use a combination of foods that will result in a low protein/purine meal.
Foods Extremely High in Purines and Protein
The following foods are ones that are extremely high in purines and protein, and should be excluded entirely from a Diet for Gout:
Hearts

Herring
Yeast
Mussels
Sardines
Smelt
Sweetbreads
Beef
Pork
Lamb
Anchovies
Shrimp
Foods Moderately High in Purines and Protein
The following foods are moderately high in purines and protein, and should only be eaten in moderation while adhering to a Diet for Gout. Those who currently receive medication to decrease levels of uric acid in the body may eat the following foods more often than those who aren't:
Anchovies
Veal
Mutton

Liver
Grouse
Bacon
Salmon
Turkey
Kidneys
Partridge
Trout
Goose
Haddock
Pheasant
Scallops
Asparagus
Cauliflower
Peas
Mushrooms
Spinach
Whole Grain Breads
Chicken
Duck
Turkey
Oatmeal
Foods Low in Purines and Protein
The following foods are low in purines and protein, and should make up the majority of a Diet for Gout:
Nuts
Butter

Cheese
Fruits and Fruit Juices
Breads and Cereals that are not whole grain
Peanut Butter
Low Fat Yogurt
Cream style soups
Eggs
Pasta
Sugar
Syrup
Gelatin
Corn
Ice Cream
White Bread
Types of Food to Include
While it is true that a Diet for Gout seeks to limit or eliminate certain foods from the diet, there are certain foods that, when eaten regularly, can actually promote the reduction of uric acid levels in the body. Foods that are high in complex carbohydrates are recommended as a regular part of a Diet for Gout, as they can help to eliminate uric acid.
Foods high in Complex Carbohydrates
The following foods are those that are high in complex carbohydrates, and are beneficial as a regular part of a Diet for Gout:
Fresh Berries
Bananas

Celery
Tomatoes
Kale
Cabbage
Parsley
Collard Greens
Foods high in Vitamin C
Chocolate
Coffee
Tea
Tofu
Carbonated Beverages
Leave your comments