Tweet
Tips for a Balanced Diet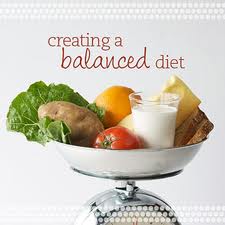 You should aim for :
A diet that varies from day to day and season to season.
At least five portions of a variety of fresh fruit and vegetables each day (one portion is 100g, i.e. 3 and 1/2 oz).
High-fibre carbohydrate food chosen from whole grain products, pulses, fruits and vegetables.
Adequate, but not excessive, protein from animal and vegetable sources.
A moderate intake of fats and oils.
A modest consumption of alcoholic drinks, if desired.
Minimal intake of sugar and other refined carbohydrates, such as white flour.
Avoidance of excessive salt and food activities, such as colorings, flavorings and preservatives.
Leave your comments