Tweet
Diet Pills: The Pharmacopoeia of Weight Loss Pills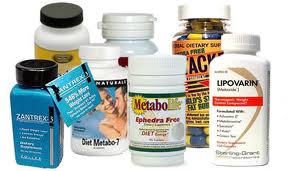 At first glance, weight loss pills appear to be just chemicals. Yes, they are made of chemicals and have many different kinds of composition. Hundreds of natural weight loss pills also can be found. These include herbal treatments, laxatives, natural extracts and formulas that advertise themselves as appetite suppressants, metabolism boosters and immune enhancers.
Some weight loss drugs are available over-the-counter (OTC) and others can only be obtained by prescription. These include scientifically-designed formulas of amphetamines, serotonin correctors, appetite suppressants or metabolic kick-starters.
Most diet pills, whether natural or chemically constructed have some known side effects. Some of these side effects are not worth the risk. Do not be unduly influenced by the word "scientific". Be sure you know what is really meant by the claims that accompany the product. It is performance that counts.
Examples of some complications include a bit of a historical perspective. Fifty years ago digitalis was prescribed as a diet pill to adults or children. Since then amphetamine use has been linked to heart and psychiatric problems and sometimes addiction or death. PPA (Phenylpropanolamine) is better known as Dexatrim, Accutrim, Unitrol, Prolamine and Dex-a-Diet. PPA was sold over the counter since 1979. PPA was shown to have serious side effects such as heart damage, heart attack, kidney damage, kidney failure, stroke, psychosis or death. Performance is what matters, not the "scientific" claims.
Diet pills on the market now include both natural and chemically constructed varieties.
Chemical diet pills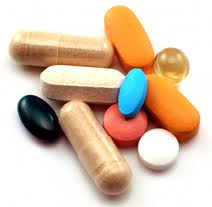 Solidax is intended to increase metabolism and control appetite. It is one of the highest-rated chemical diet pills on the market. At this time no serious side effects are associated with its use.
Phetermine requires a prescription and has mild to serious side effects. Some companies are marketing poor-quality Phetermine which is ineffective.
Xenical is one of the diet pills of choice for diabetes and heart disease patients. Xenical is a lipase inhibitor that prevents absorption of fats. It has serious side effect risks.
Bontril and Meridia are both appetite suppressants. Both of these drugs have had serious side effects reported. Neither of them has shown long-range effectiveness.
Orlistat is a lipase inhibitor prescribed for people who are seriously obese. The clinical results show at least a five percent loss of body weight. This drug is FDA-approved.
Natural diet pills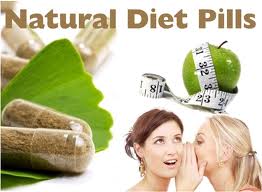 Ephedra is a natural substance that works like amphetamines to decrease appetite and increase energy. The FDA banned all ephedrine alkaloids, diet pills and formulas containing ephedra in 2004. Their evidence showed unreasonable health risk with the use of ephedra including heart and blood pressure problems and strokes.
Hoodia is a cactus-like plant originating in South Africa. Hoodia is all natural and claims to be safe and effective with no health risks. It sends appetite-suppressing signals to your hypothalamus so your brain will think you are full. If you decide to try Hoodia, buy it directly from Africa. It will be more expensive, but that way you can be sure you are getting the real thing.
Kava Kava is another natural diet pill. Kava Kava has been banned for years in many countries. It has been linked to liver damage which was severe enough to kill some users.
Natural does not automatically mean it is good for you. All chemicals are not bad simply because they are chemicals. Remember your basic science. At the most basic level all of these drugs are made of chemical elements. Everything is.
So what should you do? Talk to your doctor. Stay responsible for your own health and check everything yourself before you include it in your diet plan.
Leave your comments